The editors of Sound & Vision would like to extend a heart-felt Happy New Year to everyone as we get ready to ring in a new decade while taking stock of our Top Picks for the month of December, which produced a handful of AV gems that may have gotten lost during the 2019 holiday shuffle. Among them, a thoroughly modern take on the classic stereo receiver, a killer all-in-one wireless music system, and a unique product that gives enthusiasts a simple way to migrate treasured music and 4K movie discs to a rich digital environment with a user-friendly interface. May 2020 be prosperous and filled with the latest and greatest AV technology has to offer!
 
DALI Oberon 5.1 Speaker System: $2,546 (as tested)
Danish Audiophile Loudspeaker Industries (a.k.a. DALI) has proved once again that they not only know how to build great sounding speakers but know how to do so at reasonable prices. The Oberon lineup we tested delivers balanced sound with effortless treble and deep bass from five compact speakers and a five-star subwoofer guaranteed to bring music and movies to life. Summing up, reviewer Dan Kumin wrote: The (main) Oberon 1 is a "world-class example of the sort of speaker that gets you 90 percent of the way there (and in some regards well past 90) for about 10 percent of the cost of pricier options."
AT A GLANCE

Plus

Balanced sound with effortless treble
Solid bass extension
Impressive performance from compact subwoofer

Minus

Center speaker can sound slightly chesty when listening off-axis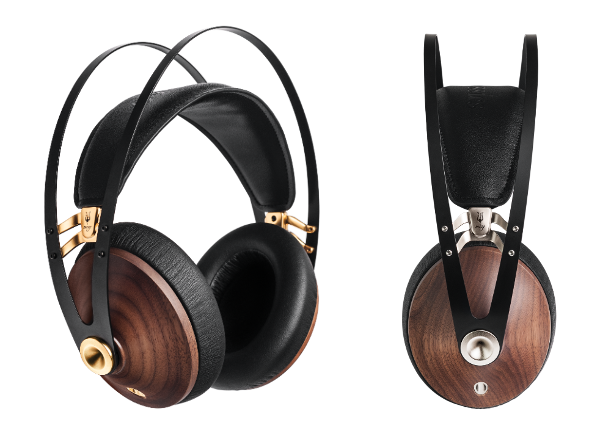 Meze Audio 99 Classics Headphones: $309
The 99 Classics from Romania's Meze Audio check all the right boxes. Apart from being beautifully built (those solid walnut earcups are to die for), the headphones are light, extremely comfortable, and deliver outstanding sound. And if three-hundred bucks is more than you want to spend, no worries. Check out the near identical 99 Neos, which forego the wood earcups for textured plastic, at two-thirds the price ($199 on amazon.com with free shipping as of this writing).
AT A GLANCE

Plus

Rich, detailed sound
Solid bass
Elegant fit and finish
Light and comfortable
Minus

A little pricey
Zappiti 4K HDR Media System: $4,739 (as tested)
From a company with an unusual name comes a unique product aimed at AV enthusiasts who crave a stress-free way to migrate treasured music and 4K movie discs to a rich digital environment with a user-friendly interface. The setup we reviewed comprises two HDR (high dynamic range)-enabled 4K media players and the NAS Rip 4K HDR, a flexible network-attached storage device with eight hard-drive bays and a disc drive that makes digitizing any kind of disc a simple, plug-and-play affair. Once your library is set up, it's easy to browse and play music and movies anywhere in house, with artwork and detailed info at your fingertips. Reviewer Al Griffin summed things up this way: "I was really impressed with not only the video quality of the Zappiti players, but the system's overall ease of use, from ripping titles in my disc library to the NAS, to navigating and selecting a movie."
AT A GLANCE

Plus

Easy setup and installation
Sleek, attractive user interface
Scalable — can add other rooms as needed

Minus

Does not retain HDR metadata
No Dolby Vision or HDR10+ Support
Requires wired network for best results