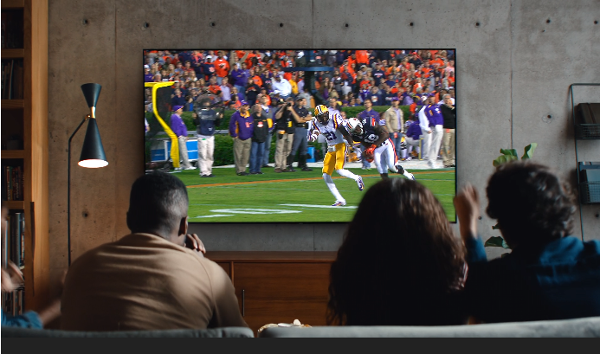 Tomorrow's matchup between the University of Florida and Louisiana State University will make history as the first college football game to be broadcast live in 4K when the teams take the field in Baton Rouge at 8 p.m. ET.
The game is the first in a series of six that will be broadcast in 4K on ESPN and in 4K/HDR (high dynamic range) on DirecTV's channel 107.9at, both under the "Samsung QLED Game of the Week" banner.
ESPN announced that its "Megacast" presentation of the College Football Playoff National Championship Game on Jan. 13, 2020 will also be available in 4K.
An advance schedule of games that will be broadcast in 4K is not available. Rather, the "Samsung QLED 4K Game of the Week" will be announced on a week-by-week basis at Samsung./com/qledsports.
"After months of planning and technical testing, we are excited sports fans can watch 4K UHD college football games as part of the Samsung QLED 4K Game of the Week," said ESPN's Jodi Markley. "As 4K technical resources and workflows become more readily available, we will continue to grow this standard across our operations."
"It's been a momentous year for us as we continue to innovate and deliver the best in sports in vibrant 4K HDR, and we're excited to give college football fans even more content options with ESPN," added AT&T's Tim Gibson. AT&T is the parent company of DirecTV.