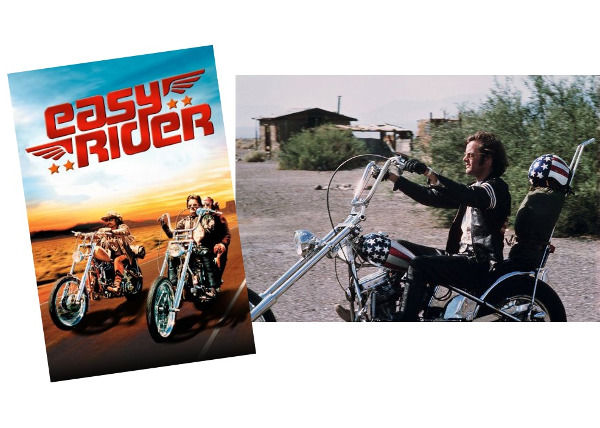 Sony Pictures Home Entertainment is celebrating the 50th anniversary of the counterculture classic Easy Rider with a new 4K digital release available for streaming or download.
The 1969 film about two freewheeling hippies on a crazy cross-country road trip has been restored from the original camera negative and encoded in Dolby Vision high dynamic range (HDR).
A time capsule featuring vintage "choppers," the film stars Peter Fonda (Wyatt, a.k.a. Captain America) and Dennis Hopper (Billy) who meet Jack Nicholson (George Hanson) and other memorable characters on an eye-opening journey from Los Angeles to Florida. The release includes commentary by the late Dennis Hopper and a behind-the-scenes featurette.
Easy Rider is available in 4K through Vudu and FandangoNow for $7.99 and iTunes for $3.99.
The 50th anniversary 4K Blu-ray disc is slated for release December 2 and available for pre-order on blu-ray.com.