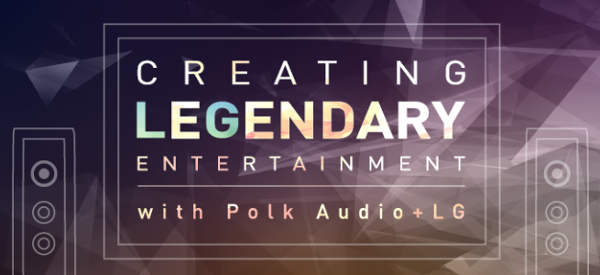 Longtime Colorado-based specialty AV retailer ListenUp has teamed up with LG and Polk Audio to host three events featuring educational workshops, a grand-prize raffle, and demonstrations of LG's short-throw 4K laser projector and Polk's new Legend Series speakers, including the L800 flagship tower model, a Sound & Vision Top Pick.
The "Creating Legendary Entertainment" events are scheduled this week at ListenUp's locations in Boulder, Denver, and Colorado Springs. Polk will unveil its new Legend series for the first time in Colorado and reveal why the speakers are the brand's "best ever." LG representatives will discuss OLED TV technology and demonstrate the short-throw laser projector, which is designed to be placed only inches from the wall/projection surface.
Beverages and snacks will be provided and attendees will be able to enter a raffle to win a 55-inch LG TV.
Events start at 5 p.m. and run through 7 p.m. Information and registration details for each event are as follows:
Tuesday, November 5 – Boulder: ListenUp, 2034 Arapahoe Ave., Boulder, CO 80302
Wednesday, November 6 – Denver: ListenUp, 685 South Pearl St., Denver, CO 80209
Thursday, November 7 – Colorado Springs: ListenUp, 888 East Woodmen Rd., Colorado Springs, CO 80920
For more information, visit listenup.com/legendary